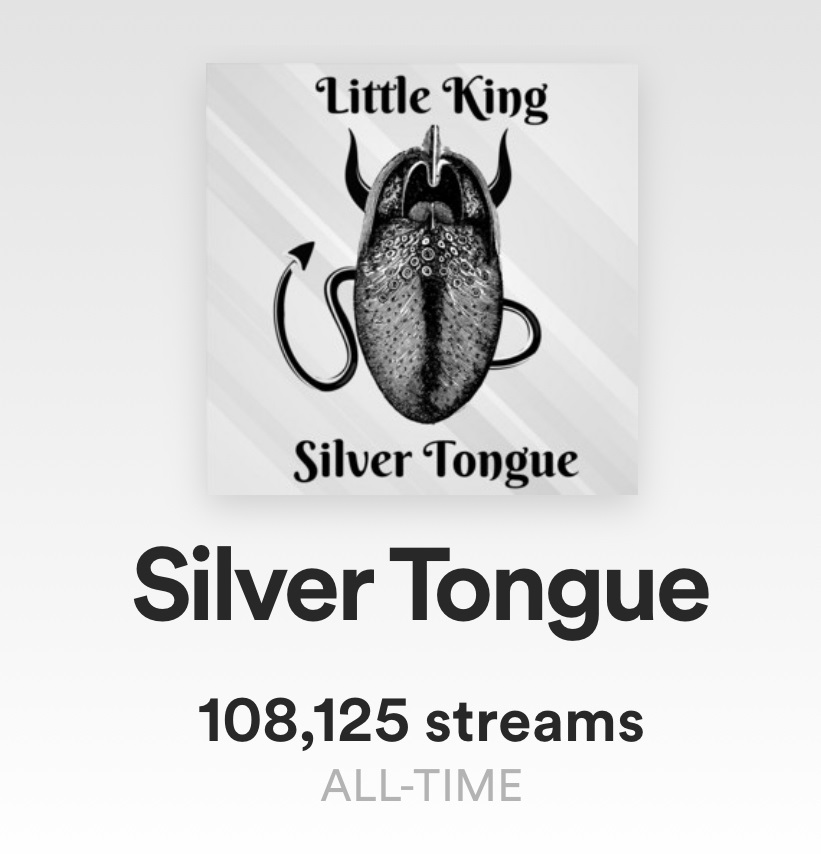 We are grateful to ALL OF you, THE FAITHFUL FOLK (Friends Of Little King) who have taken the time to listen to "Silver Tongue," have shared it, recommended it, added it to your playlist, or just fukin' rocked out in the car! Yup…best turned to 11 for sure. We do this for all of you…
Clearly, there are new FOLK, too! "Silver Tongue" has enjoyed over 112,000 real human listeners on Spotify. As always…hoping you are digging it. Fun song to record, for sure…now we have to pull it off live!
There are a ton of new interviews on the press page that give an in-depth look into the songwriting process, the meaning of "Silver Tongue" both musically and lyrically, and what looking back while looking forward means for Little King. There are big plans for an October Tour and a subsequent album, so stay tuned here for all of those updates.
Here is the link to the latest press: PRESS — Little King Tunes
Add the song on Spotify: Spotify – Silver Tongue